IGNORING STONE CHIPS AND SCRATCHES ON YOUR CAR CAN COST MORE THAN YOU THINK
It's summer, aka "bugs all over my car season". You've just cleaned your car (again!) and given it the full Mr.Miyagi "wax on, wax off" treatment; you feel like the Karate Kid and your car looks straight out the showroom (well it would, providing you used our premium range of Expert60 auto-detailing products).
But that's when you spot it, a little scratch on your bumper? The stone chip in your bonnet? The small dent on your door? Although they may look small and hardly noticeable, if left untreated can cause your pride and joy quite some damage in the long run!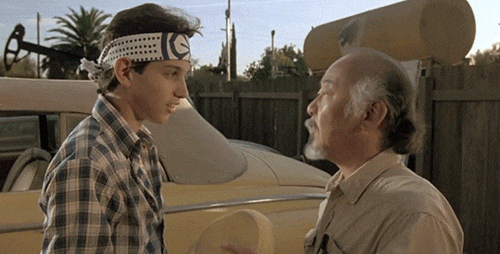 Usually these types of damage are seen more of an annoyance than a real case of caution and are not necessarily the highest of priorities on our "things to fix/do" on my car list. If it's just a case of getting your four wheels and an engine looking showroom ready again is it necessary? How bad can it be? Well, the easy answer – quite bad!
Although you can not see any of the deeper damage, apart from maybe a small scuff or stone chip, it has removed paint and opened the door for unwanted substances such as dirt and moisture etc. to wiggle its way in.
The main worry about these sorts of things getting into the metal on your car is the fact it can cause rust which can be very hard to get rid; worse still, can cause more damage to your car if not dealt with quickly and correctly! Even more frustrating is how it can be very hard to spot the rust until it's too late since it forms underneath the paint! Absolute nightmare!
So how do you prevent this and save forking out hundreds at a time on body-shop repairs?
The simple action of spotting these blemishes on your vehicle and dealing with them straight away using one of Dr.ColourChip's kits, will not only save you money in regards of not needing to take it in to a body shop, but in the long term when you come to sell your car, as immaculate paint work can help maintain and increase its value.
Dr.Colourchip kits are the most advanced chip repair system available and it only takes around 5 minutes from apply to finish with our 3 step process; dab, smear and remove…technology hey? ????
Our popular Road rash kit like all our ranges uses a unique plasma formula that has quick dry chemicals leaving first-class finishing on any vehicle, meaning no one will ever know (even though you'll want to tell people) and you will no longer fear pulling your motor out of the garage…
Find out more about how the Doctor can give your car that much needed face-lift….